Tired of being tired?
BTL for improved lymph circulation
from 800 RSD, with facial treatments
Treatment zone:
Body
Problems to be solved:
Lymph circulation disorders. Syndrome of tired, heavy and swollen legs. Obesity. Fatigue and muscle inflammation after sporting activity.
Results of treatment:
Improved function of the lymphatic system. Reduced feeling of tired, heavy and swollen legs. Removal of lactic acid from muscles after sports.
Devices used:
BTL Lymphastim device
Recommended season:
All year round, but mostly summer
Treatment period:
Occasionally, in series
Lymphatic drainage is a therapeutic method that stimulates the flow of lymph through the body and eliminates accumulated toxins. Unlike classic manual lymphatic drainage it carries no risk of bruising or rupture of surface capillaries. It is therefore especially recommended for people who have sensitive capillaries, prone to bursting.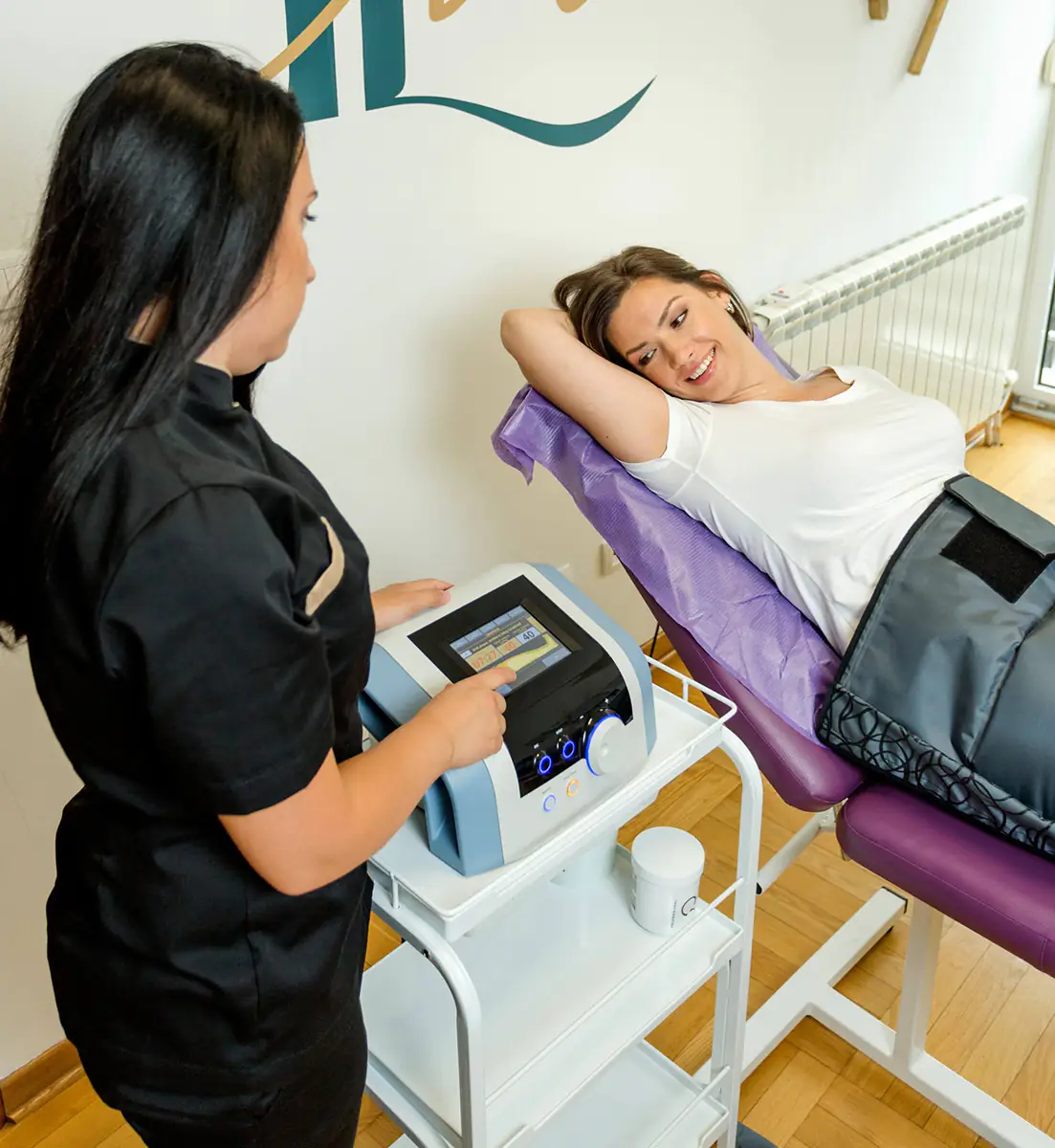 With its German technology, the BTL Lymphastim device brings rapid and visible results. It works on the principle of pneumatic compression in applicators for legs and arms, with a series of overlapping chambers providing a gentle massage.
Who can benefit from BTL lymphatic drainage treatment?

This treatment is for anyone who has a problem with lymph circulation, anyone who has developed lymphedema, "heavy" legs syndrome, or who wants to prevent varicose veins. It is highly effective as muscle relaxation for athletes or after strenuous exercise.
Is any special preparation required before treatment?

No special preparation is needed, except to bring thin leggings to wear in the applicator.
How many treatments are needed?

A series of 10 treatments is recommended, a few days apart. The treatment schedule depends on the problem to be treated.
When are the first results of lymphatic drainage treatment visible?

After the first treatment, you will see a reduction in swelling. Your legs will feel lighter, and you will need to expel fluids more often.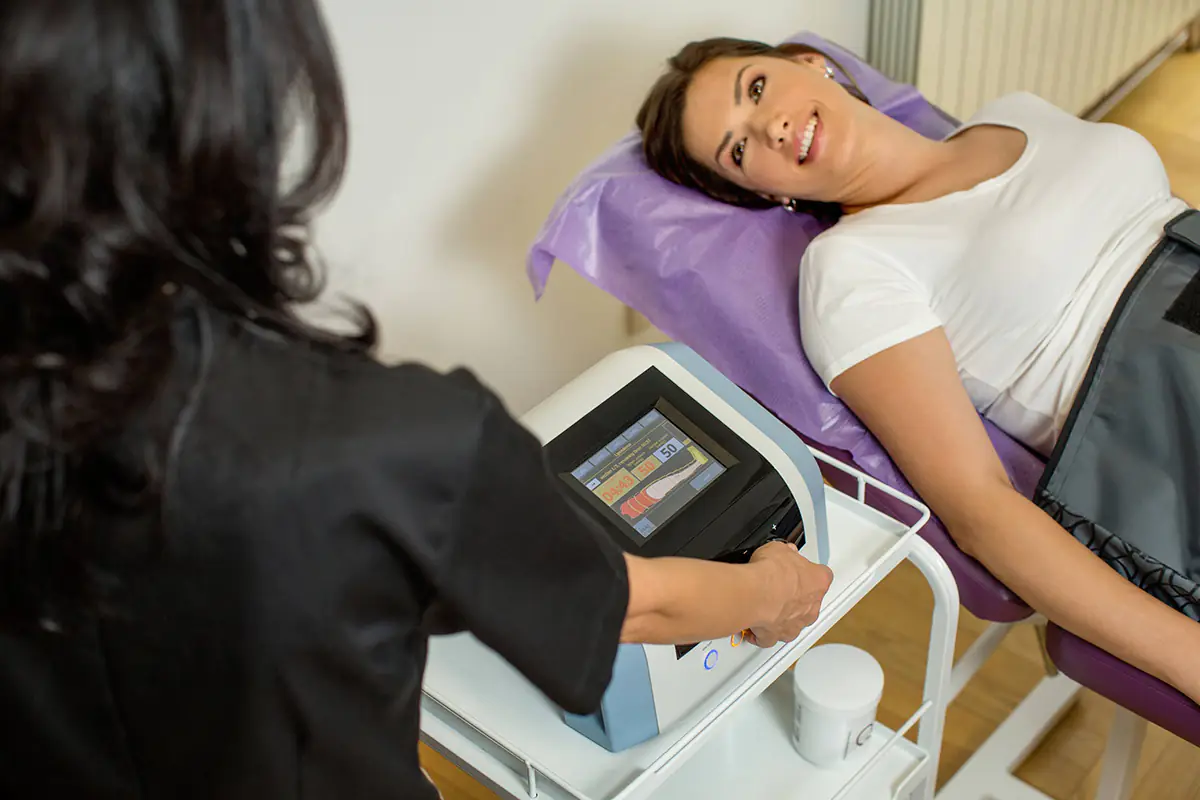 Is any post-treatment therapy required after BTL lymphatic drainage treatment?
No.
How long is the recovery time after treatment?
There is no need for any recovery.
How often should BTL treatment be repeated?
Series or individual treatments may be repeated as required.
Can BTL be combined with any other treatment for better effect?

A combination with BTL anti-cellulite treatment or anti-cellulite massage can have good results.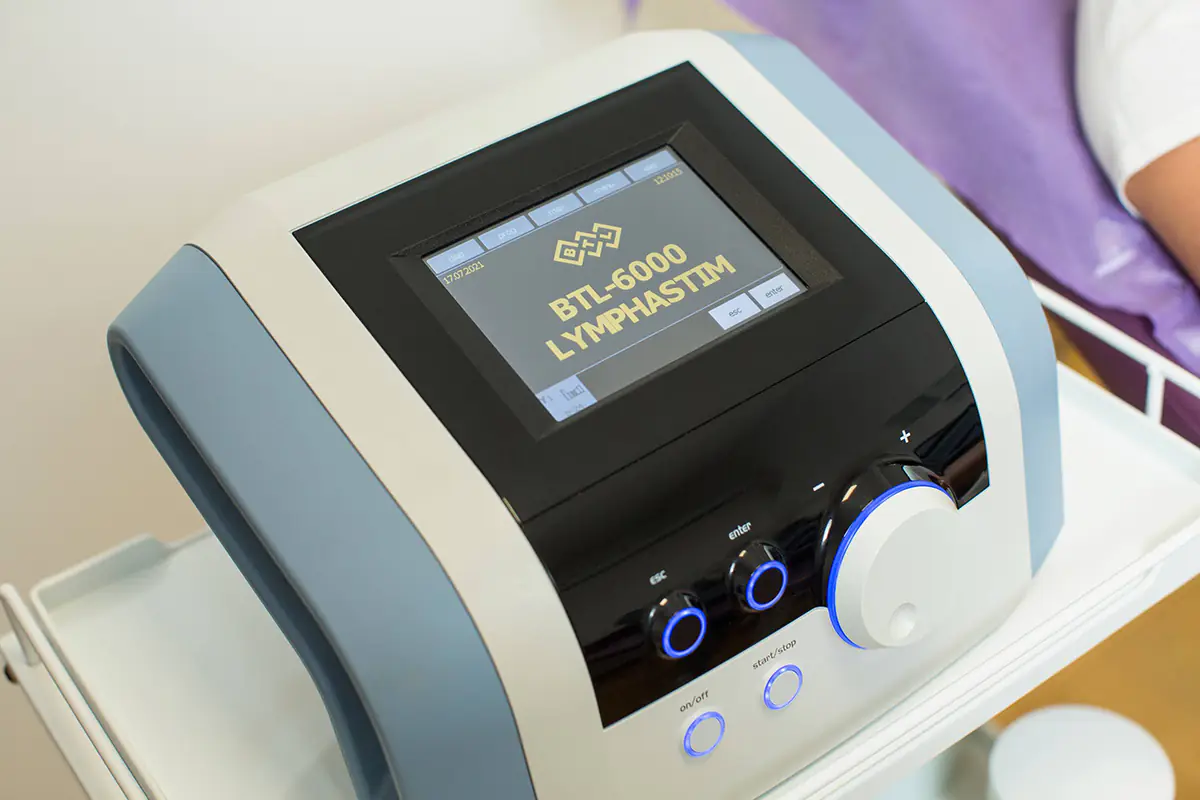 Is this treatment also recommended for men?
Yes!
Price of BTL lymphatic drainage treatment
Our list price for lymphatic drainage treatment is
1,600 RSD.
See our complete price list here,
or call us to check current special offers!
Book a Lymphatic Drainage