Compared to our regular Price List, Lepo-Lepše always has promotional offers with lower prices.
Learn more about promotional offers and pick the one that suits you best:
You can always find special offers for the current month, in two ways:
On the home page of our website, where they are published every first of the month;
In our e-mail newsletter, which you can receive at the beginning of each month if you sign up.
Give yourself a packet of pleasure!
We have combined treatments for you that are logically and therapeutically connected, or recommended to be done in a series to achieve the full effect.
These treatment packages will allow you to enjoy both the treatment and the price.
With us, 1+1=10% less!
Come with a loved one to one of our anti-aging or beauty care treatments and save.
For two who book together, we give a discount of up to 10% for the first appointment. (This does not apply to treatments that are already on offer.)
4. RECOMMENDATIONS FROM A SATISFIED CUSTOMER GIVE DISCOUNTS
Your experience is important to us!
If you enjoyed your treatment with us, then let everyone know.
Share the experience after the treatment on your social media accounts (Instagram, TikTok, Facebook, YouTube, LinkedIn), with the hashtag #LepoLepse, contact us and we'll give you a 5% discount on the next treatment.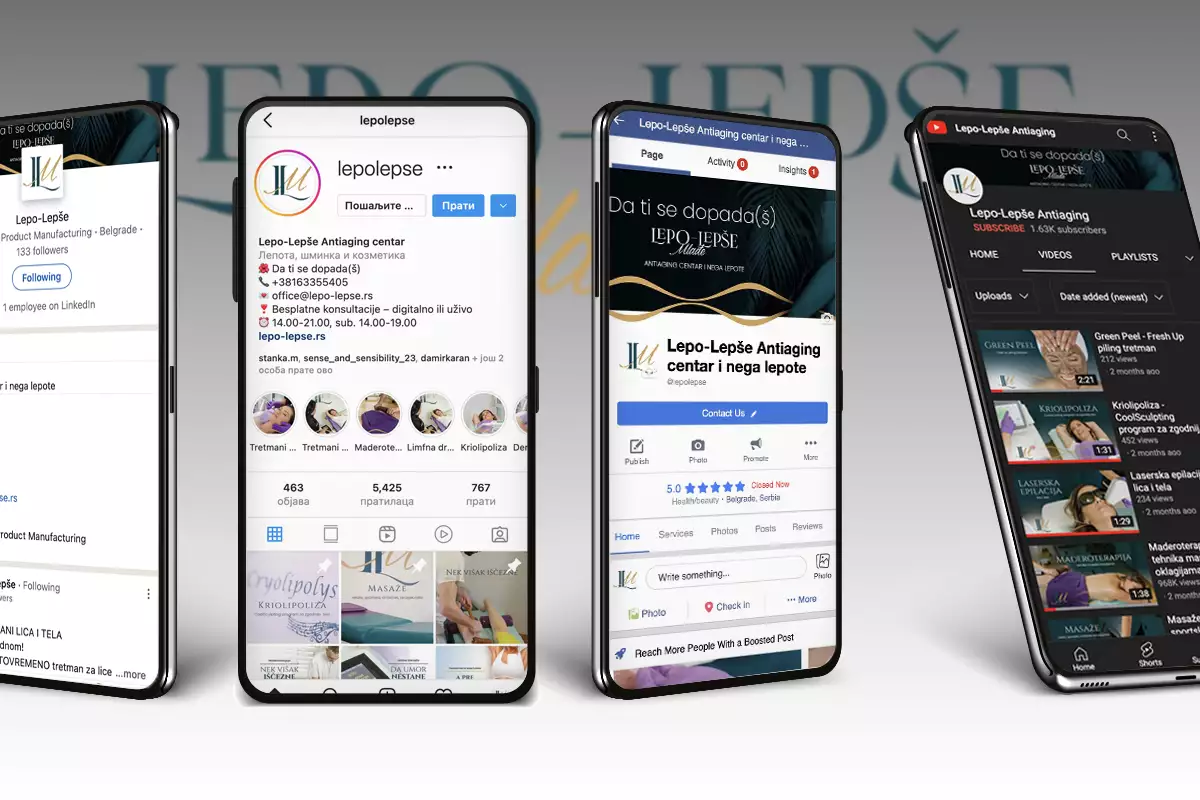 For all your loved ones and all special dates!
Girlfriend / Boyfriend? Wife / Husband? Sister / Brother? Mother? Grandma? Friend? Neighbour?
We have valuable Gift Vouchers, as a neat gift solution, with amounts that cover the usual prices of our treatments.
For companies and organizations that need or wish to provide their staff with important beauty care treatments for the work they do, Lepše-Lepše has a special B2B offer.
We offer special business arrangements with legal entities; the contracts define SPECIAL PACKAGES and SPECIAL TERMS of payment.
Our staff always have the latest information on promo offers. You can contact them in all the ways provided on the Contact page.
There you are – nine ways to take care of yourself at great prices.