All dolled up
and ready to go
Rejuvenating the skin
3 treatments 9,000 RSD
Treatment zone:
Face
Problems to be solved:
Greasy skin prone to acne. Clogged pores. Skin impurities. Gray and lifeless skin
Results of treatment:
Deep facial cleansing. Prevents the occurrence of new and alleviates existing acne. Blackheads removed. Pores cleansed. Sebum secretion reduced. Skin texture improved. Even complexion. Smooth and velvety skin. Prevention and alleviation of signs of skin aging.
Devices used:
PicoSure Nd Yag laser
Recommended season:
All year round
Treatment period:
Periodically
Black Doll laser treatment
Black Doll laser skin rejuvenation is a quick treatment with immediately visible results. Reduce skin imperfections, shrink pores, eliminate impurities in the form of blackheads. Reduce the signs of aging. After the treatment, your skin will look fresh, taut and clean.
The Black Doll method is completely non-invasive and painless. There is no recovery time, you can go straight from our salon to a reception, beautiful and refreshed.
Carbon powder, which is applied to previously cleansed skin in a special emulsion, has a strong capacity to absorb dirt deep in the pores. After applying the carbon emulsion, laser treatment of the skin begins.
The laser allows carbon nanoparticles to penetrate deep into the pores, breaking down epidermal keratinocytes and dirt. The heat generated by the laser also enables the absorption of carbon powder into the skin, which stimulates the skin cells.
Skin regeneration takes place by stimulating the growth of collagen and elastic fibers.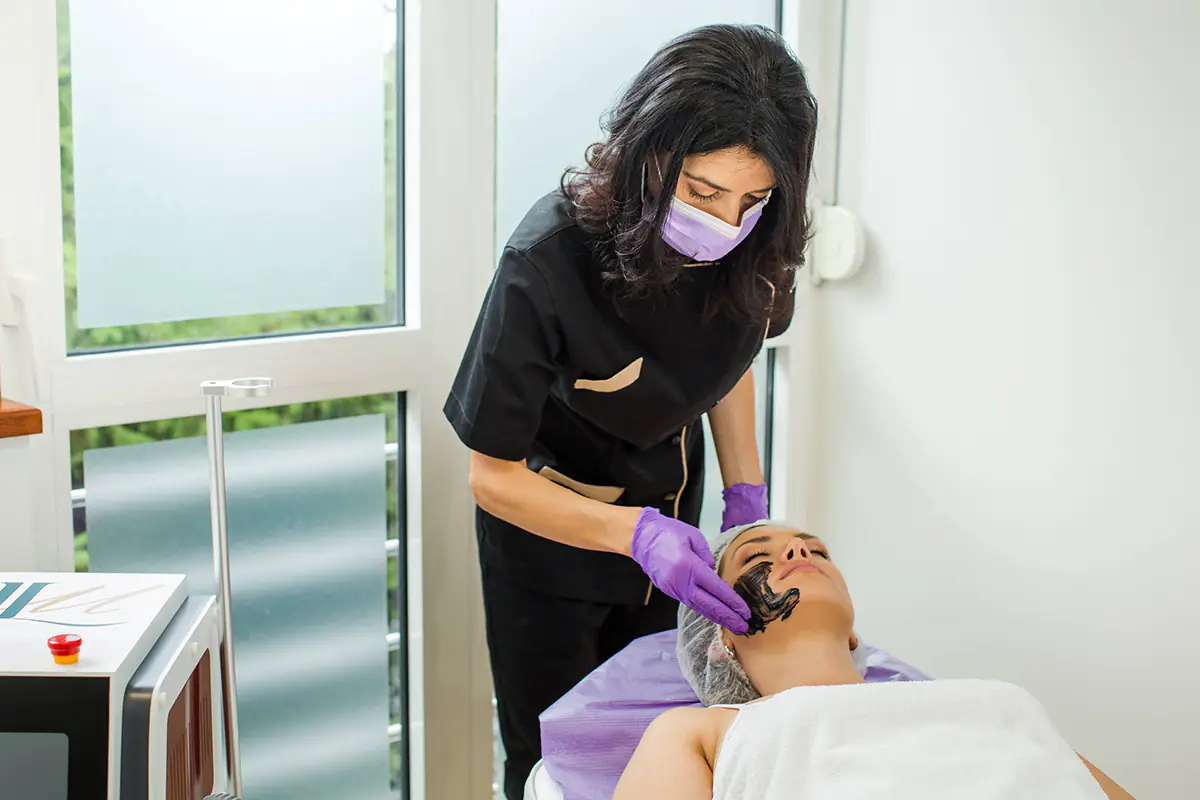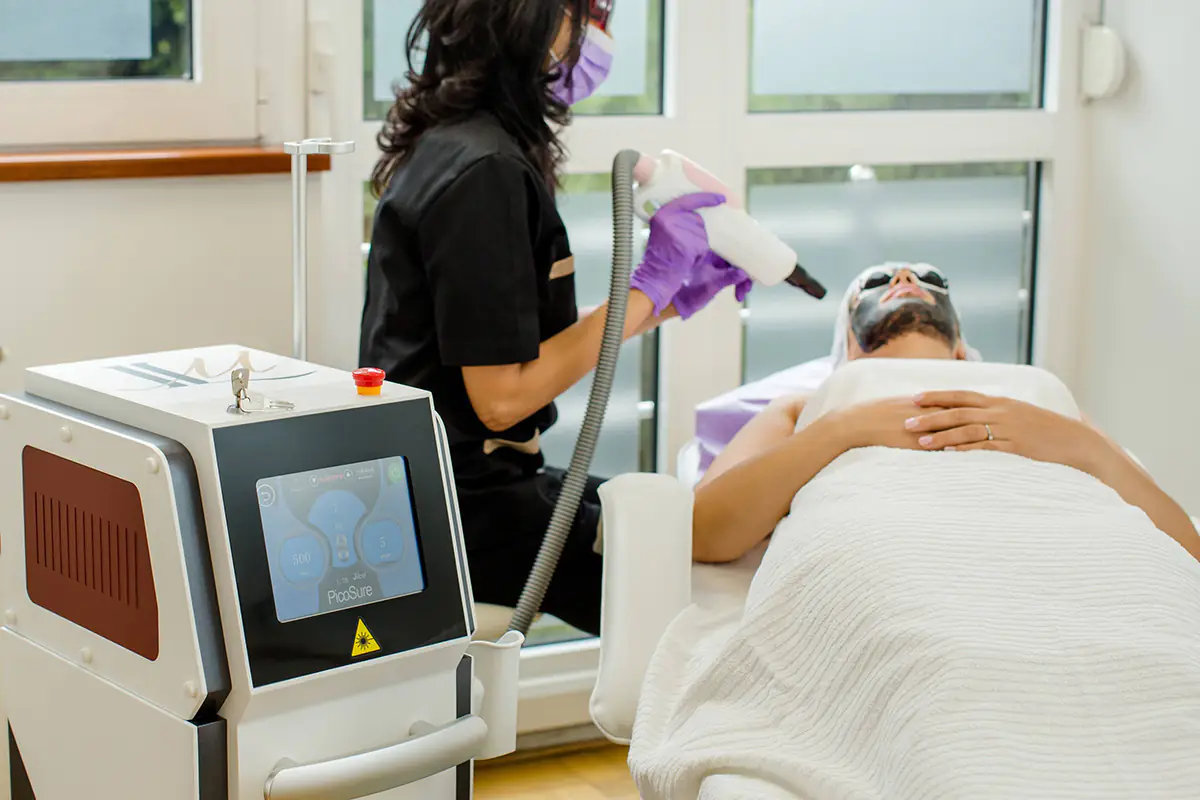 Who can benefit from Black Doll laser treatment?
We recommend the treatment to all generations including teenagers.
Is any special preparation required before treatment?
No special preparations are needed, except for cleaning the face from make-up, which is done in our salon before the treatment.
Is Black Doll laser treatment painful?
It is completely painless.
When are the first results of Black Doll laser treatment visible?
The first results are visible immediately. The skin is clean, fresh and shiny. In the coming days, you will notice the effect of tightening due to skin regeneration as a result of stimulating collagen and elastin.
How many Black Doll treatments are needed?
A series of 3 treatments with breaks of 15 to 30 days between treatments is recommended.
Is any post-treatment therapy required?
The treatment is completely non-invasive, no post-treatment therapy is required.
How long is the recovery time after Black Doll treatment?
There is no recovery time, you can go straight from the salon to a cocktail party.
How often should this treatment be repeated?
A series of 3 treatments is recommended, at least once a year.
Is this treatment also recommended for men?
Yes, of course!
Book Black Doll laser treatment