Fresh and fulgent
PRX-T33 biorevitalization
for the perfect complexion
Treatment zone:
Face / Neck / Décolletage
Problems to be solved:
Loose skin of the face, neck and décolletage. Fine lines and wrinkles. Greasy skin prone to acne. Clogged pores. Grey and lifeless skin. Acne scars. Pigment changes in the skin, sun spots, melasma
Results of treatment:
Skin biorevitalization. Improved skin texture. Deep facial cleansing. Even complexion. Smooth and velvety skin. Prevention and alleviation of signs of skin aging and harmful effects of external factors. Immediately visible results and fresh skin appearance
Devices used:
/
Recommended season:
All year round
Treatment period:
Periodically, best in a series of 3 treatments
Chemical peeling PRX-T33®
Chemical peeling PRX-T33® is an innovative formula for the perfect complexion from the Italian house WiQo Med. The unique formulation of 33% TCA (trichloroacetic acid) and hydrogen peroxide enables chemical stimulation of deeper layers of skin and fibroblasts, but without disturbing the dermal barrier.
The PRX-T33 ® treatment is often said to be exfoliating without exfoliation, which is one of its advantages, since it does not exfoliate the surface layers of the skin as is the case with other chemical peels. The skin becomes shiny immediately after treatment. airy, taut.
PRX-T33 ® chemical peel is a painless treatment, there is no peeling of the skin, it is not photosensitive – you can do it at any time of the year, it is a great alternative to needle techniques and is compatible with other cosmetic and aesthetic procedures.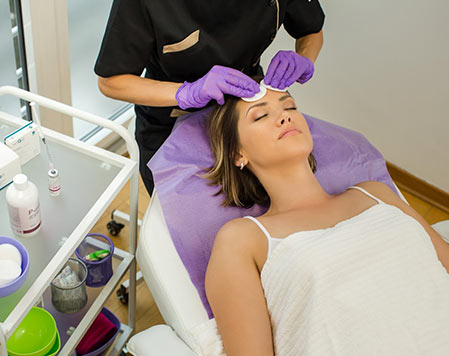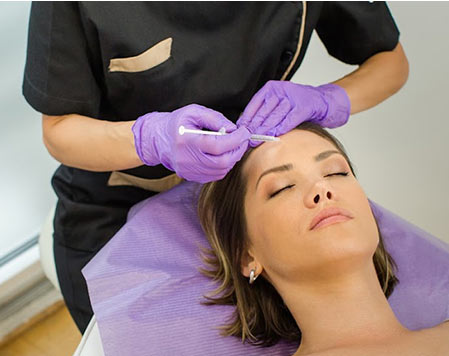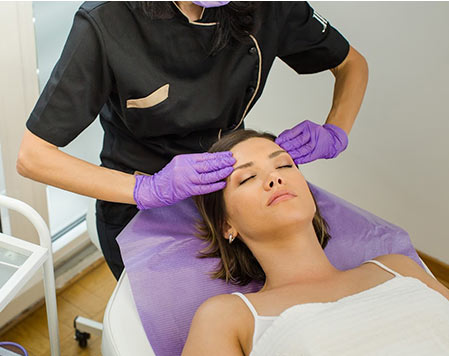 Who can benefit from PRX-T33 ® chemical peeling?
PRX-T33® chemical peeling is a great choice for you if you have acne, distended pores or blackheads, if your skin of the face, neck and décolletage has lost tonus and radiance or looks lifeless and wrinkled, or if you have scars or blemishes on your face.
Is any special preparation required before PRX-T33® chemical peeling?
There are no special preparations before the treatment, except for cleaning the face from make-up, which is done in our salon before the treatment.
Is PRX-T33® chemical peeling painful?
During the treatment, a burning sensation or a subjective feeling of warmth may occur, which soon disappears. A short-term redness is also possible, but this recedes within 60 minutes of treatment. After the treatment, you can comfortably return to your usual daily activities.
When are the first results of PRX-T33® treatment visible?
Right after the treatment, the skin is irresistibly radiant, fresh and smooth. Since the deep layers of the skin are stimulated, the effects will continue after the treatment through the reduction of acne and wrinkles, improved skin structure and a uniform and refreshed complexion.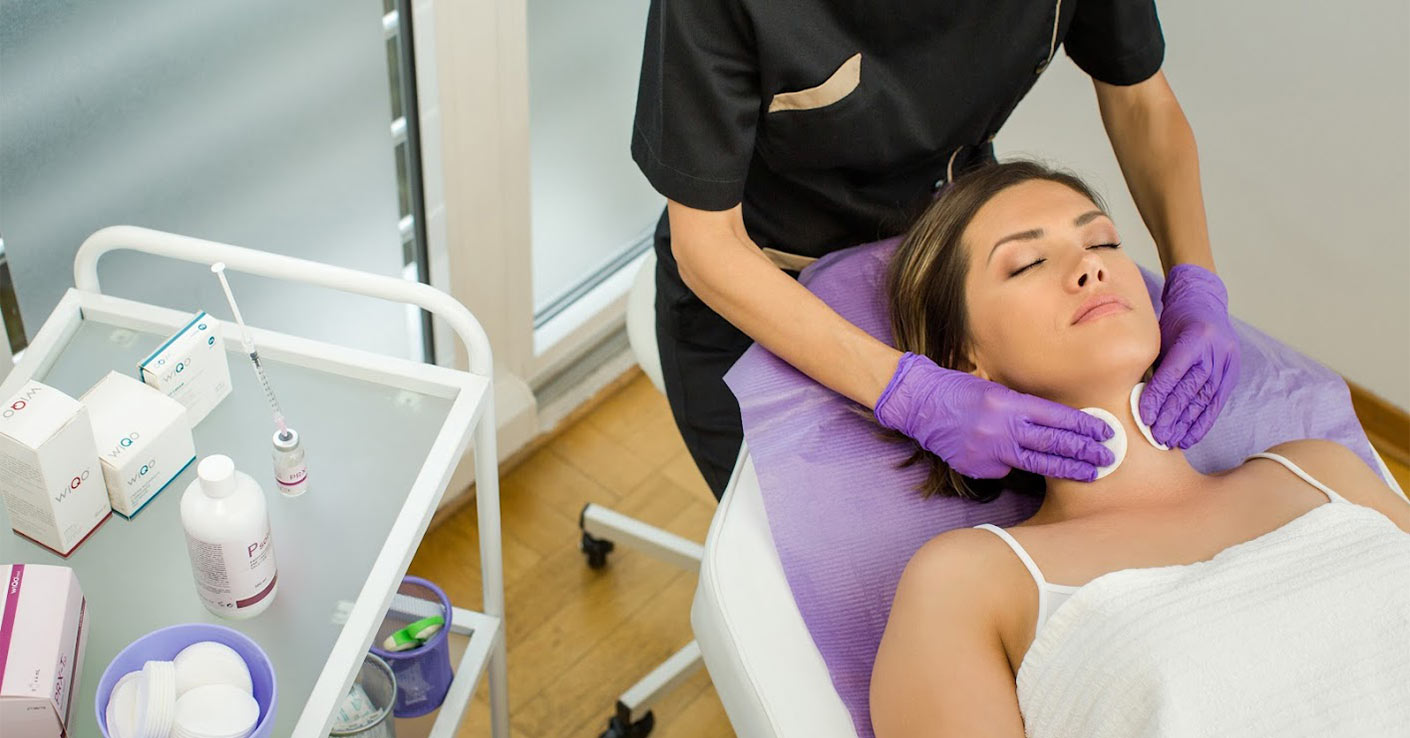 How many PRX-T33® treatments are recommended?
To solve most of the problems indicated, 3-5 treatments at intervals of 7-10 days are recommended. It is recommended that this cycle be repeated every 6 months.
Is any post-treatment therapy required after PRX-T33® treatment?
To fully maintain the effect after the treatment, home care with WiQо cosmetic products is recommended – WiQo nourishing and hydrating cream in a variant for dry, normal or mixed skin and WiQo serum based on glycolic acid.
How long is the recovery time after treatment?
There is no recovery time, after treatment you can return to your daily activities immediately.
Can it be combined with any other treatment for better effect?
The treatment can be alone or in combination with other procedures, depending on the desired result.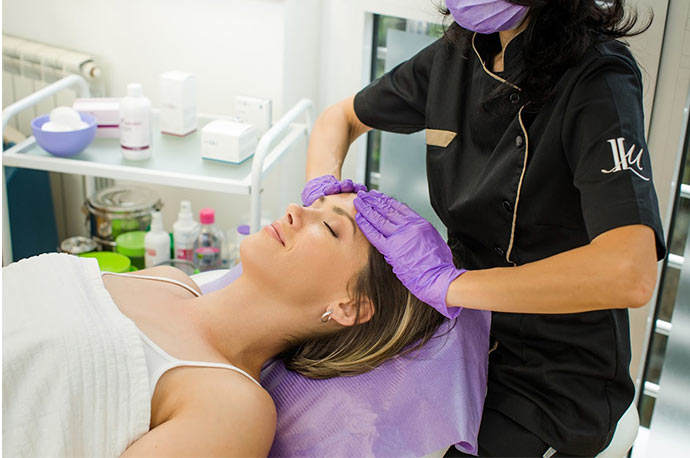 Is this treatment also recommended for men?

Yes, of course!
Book Chemical peeling PRX-T33®