Each of us is unique with our own desires and needs, and every serious company has a unique offer to please its customers. Our working philosophy can be summed up in four words: The Experience of Beauty.
This motto sums up the end result, beauty, which as we all know lies in the eye of the beholder. This is why the complete experience is so important.
Our approach relies on fully understanding you and providing you with a full understanding of the desired procedure and its alternatives. In this way, you experience a secure and pleasant consultation and treatment process, so you can fully enjoy the outcome.
But how do you experience our Anti-ageing centre, Lepo-Lepše?
We think the secret lies in keeping to our philosophy, so you experience:
… everything in one place
… non-invasive treatments
… saving time, but money too
… our care for your privacy and good hygeine
… how we are accessible by all digital means
Here, Sonja Babić – Lythgoe, Lepo-Lepše Director, speaks about our approach.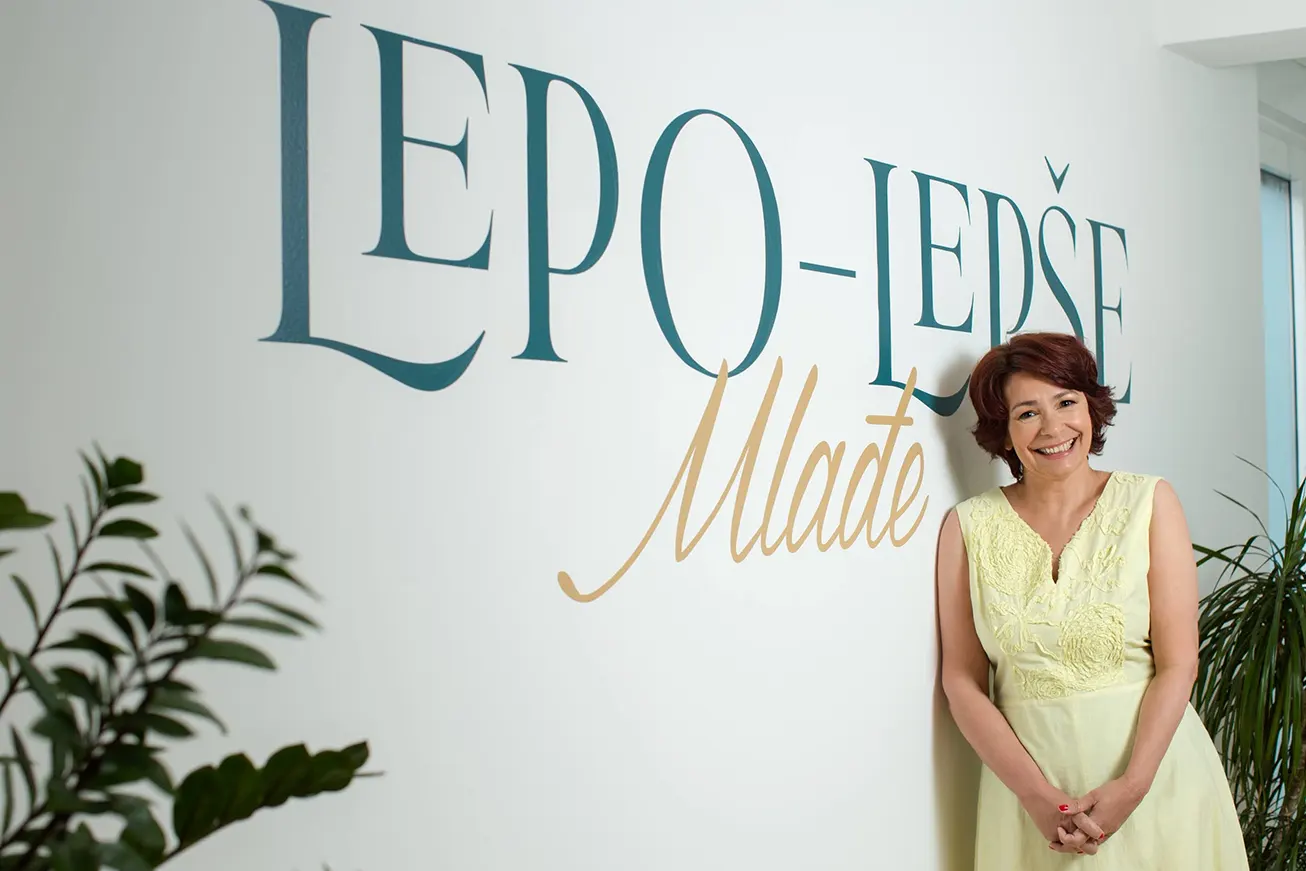 Treatment the way it ought to be
I think all of us have experienced the situation where, after exhausting inquiries, searching and testing salons, you finally find a place that you think meets (almost all) your expectations. And then you get the answer that you can only do TWO treatments out of the FIVE that you want. And now what? Again the search for another place, and you are already tired and losing hope of finding what you need.
I've been in that situation myself more than once, and such an experience prompted me to think carefully about the treatments we offer when my husband and I founded the Lepo-Lepše Anti-aging Centre. That is why we have developed a wide range of face and body treatments, treatments for care, treatments for solving problems and home care cosmetics. We have deliberately opted for non-invasive treatments – because our clients want them, treatments based on solutions from nature, which we all belong to, making them the best solution for our needs.
We also thought about time, which nobody has enough of today. That's why we introduced the Combo Treatment option. Besides saving time, these combinations often include discounts on one of the two treatments.
Communication the way it ought to be
Our free consultations are aimed at helping discover together what is best for your face or body, to create a long-term care plan together, as this is the only way to achieve long-term and sustainable results.
We have made sure you have full privacy during treatment, just you and the therapist. I'm sure you've had to listen to other people's conversations behind a screen more than once in your life, when all it would have taken was 15 minutes of silence to reset yourself for the rest of the day.
We've made sure to make quick and easy booking on a full range of platforms, and payment the way it best suits you.
Pleasant, clean and comfortable
We also understand mothers who have nowhere to leave their children, so we often have visits from wonderful girls and boys who leave us drawings as a keepsake. We are happy they like our chocolates, and there will be something for them to take away.
What goes without saying, but still worth mentioning, is the ultimate hygiene of the space, quality equipment that is regularly serviced, quality materials and, of course, quality and above all friendly staff.
A trip to the salon means not only a well-executed treatment, but also a warm, human, individual yet professional approach, because you relax not only with a relax massage, but also with a relaxing atmosphere where, at least for a short time, you can get away from everyday life.
We will keep on listening to your needs and providing what you need, because we are here for you and your satisfaction. If you think we can improve our offer, please let us know!