Accessibility, spaciousness, privacy, comfort, kindness, peace… all this describes what awaits you at Lepo-Lepše Antiaging Centre. We believe that clients' experience before their chosen treatments is also important. But let's start with the facts.
Before you book a treatment at Lepo-Lepše Antiaging Centre, take a free consultation, through our numerous digital communication channels or by visiting us in person. You can find detailed information about all of the treatments on our web site. Once you decide, you book an appointment online, or through any other channel you will find on the Contact page.
Easily accessible location
We are located in one of the nicest spots on Banovo Brdo, which can be reached quickly and easily from all parts of Belgrade. For mothers with children, there is a children's playroom just 100m away, where you can leave the kids to have fun while you enjoy your treatment. The Čukarica public car park is also just 100m away, and there are free parking spaces in the surrounding streets that are not zoned. You can easily reach us by public transport on one of the many bus or tram lines that pass over Banovo Brdo.
You can take a look at our premises in the Virtual Tour with its 360-degree view, or in the Photo Gallery. In the spacious entrance hall you will find the reception with a comfortable waiting room, disinfectants, refreshments and pleasant music. There is also a bathroom, terrace and kitchenette. You will be given slippers to put on over your shoes to enter the treatment room. On your first visit you will be given a questionnaire to fill in. There is of course free Wi-Fi.
We respect your privacy
Our treatment rooms provide complete privacy for our clients. In each of them there will be just you and the therapist, behind closed doors. There are no sounds or movements to disturb you, you are not forced to listen to other people's conversations while you are being treated. You communicate with the therapist to the extent that suits you best.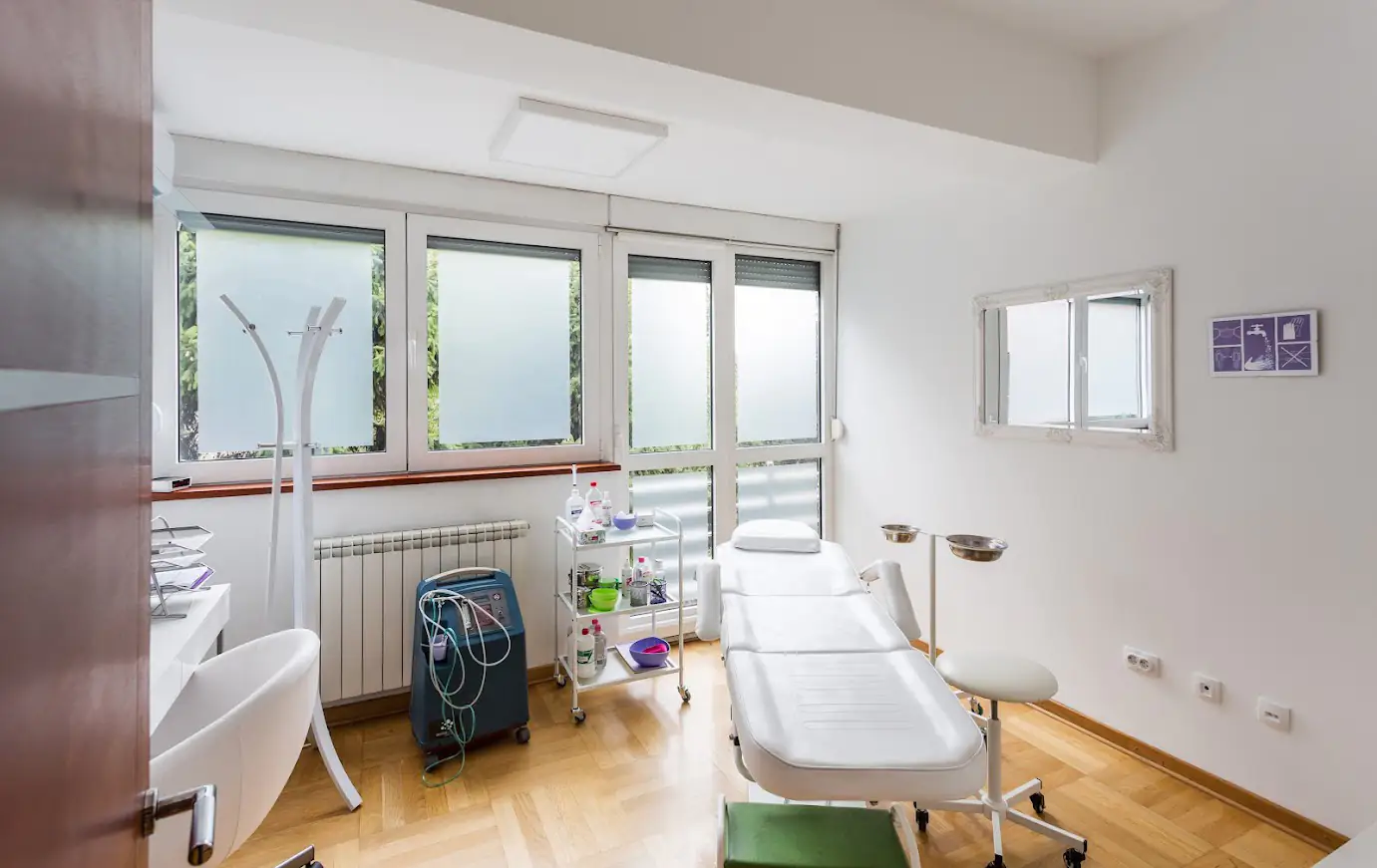 Before the treatment begins, the therapist will always inform you about everything important, the course of the treatment and post-treatment sensations, and will answer all your questions and concerns. We work exclusively with disposable materials, because hygiene comes first. After the treatment, you can relax in the entrance hall, where you will also receive a regular official bill. Here you can also get all the necessary information and book new treatments.
In short, we try to take care of every aspect before, during and after your treatment, so you can feel completely satisfied. Let's not forget… our clients are fine people, who deserve the finest treatment.